In The Life Of Intimacy Coach Pallavi Barnwal: Fighting Perverts, Breaking Social Taboos & Educating Sexual Well-Being
Pallavi Barnwal, an intimacy coach, not only teaches people about sexual wellbeing but also emphasizes the need of smashing typical taboos around sensitive topics like sexual health, abuse, and mental health. She opened up about her journey in an exclusive interview with India.com.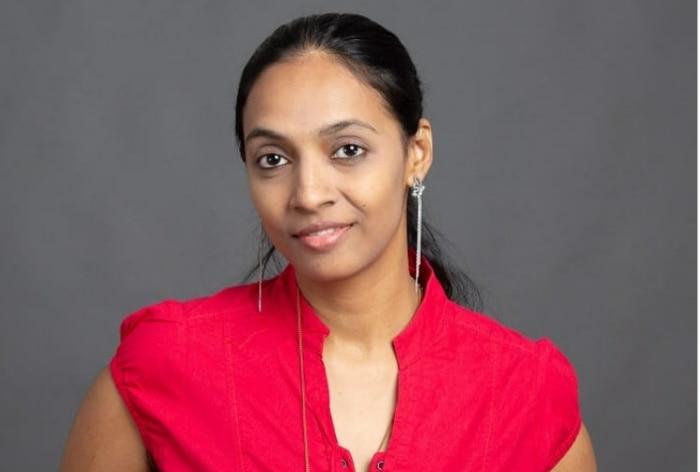 India's culture is changing significantly as a result of its rapid development, yet it nevertheless supports a number of deeply rooted traditional beliefs around particular issues like sex education, mental well-being, and abusive marriage, among others. India.com got in touch with intimacy coach Pallavi Barnwal who spoke extensively about the challenges she faced as a sexual wellness expert. Barnwal also revealed how her sexless marriage and lack of emotional compatibility drove her to be where she is today.
WHO IS PALLAVI BARNWAL, INTIMACY COACH BREAKING SOCIETAL TABOOS?
Pallavi Barnwal worked in product strategy and customer service for 10 years before she become a full-time sexuality educator. She started her journey of re-education by pursuing a certification in Adolescent Sexuality Education by Tarshi (Talking About Reproductive and Sexual Health Issues), a Delhi-based NGO specialising in SRHR (Sexual and reproductive health rights). She completed numerous certification programs to be officially labelled as an intimacy coach. Pallavi Barnwal is also the community head at Yoniverse, COTO and founder at getintimacy. The intimacy coach has also built a sex-positive community that is built on a sense of sisterhood. They talk about everything related to sex, health, relationships, fears, and lived experiences.
Pallavi Barnwal, who is now a sexuality and intimacy coach in India, developed this network of support while overcoming her personal obstacles. She became a conduit for change when it came to people disclosing their sex-related problems.
HOW DID PALLAVI BARNWAL BECOME AN INTIMACY COACH?
Pallavi Barnwal shared how her first sexual experience left her vulnerable and scared. Her friend slut shamed her and the gynaecologist only offered judgements. After her marriage, she lacked emotional compatibility with her partner and stayed in a sexless marriage for five years. She said, "Everywhere I went for advice or help, I was told to go on vacation, wear sexy clothes or watch porn. But no one could truly help me or even listen to me properly. I started writing about my experience on my blog, which went viral."
Once her blogs went viral, Pallavi Barnwal received several requests for assistance. She realized how many individuals lacked information and required true assistance, direction, and instruction. This is when she made the decision to further her education and learn whole new abilities in order to turn into the supporter she always wished she had.
PALLAVI BARNWAL OPENS UP ABOUT HER JOURNEY
Pallavi Barnwal believed that talking about sex was no easy task in a society where sex is taboo. She revealed how men approached her with the hidden intention of sleeping with her. They came with a typical mindset that she might be 'available.' Pallavi said, " I have been objectified and a lot of men online have treated me with utter disrespect and lechery. One follower recently commented on a post I had published on oral sex. He said – 'If you are so knowledgeable in such things, prove it to me by giving me a practical class.' Many men believe that because I talk about sex, they are entitled to have sex with me and covertly insult me behind a social media screen. Unfortunately, it is not just those prejudiced men but even educated people like therapists."
Pallavi Barnwal continued, "Sometimes I get calls from random men who have tracked down my number and have even had a man ask me what I would charge to have sex with me. These were all horrifying experiences that have shaken me to the core."
HOW DOES PALLAVI BARNWAL PUSH HERSELF?
Pallavi Barnwal revealed that challenges keep her motivated as they remind the importance of her work. The intimacy coach revealed that she keeps going for her clients and how she is making things better for them. She told us that knowing that she had made a difference in her client's life and the belief that there are more people out there who need her keeps her going.
She said, "When a client comes back in the next session and tells me that my intervention worked, and they are having better sexual health, sex-positive attitude, and intimate relationship, that gives me the motivation to continue this challenging yet rewarding profession. I have had so many supporters tell me that their life has been changed for the good and have credited my sessions, classes, and online content as the main reason. They have better relationships with their partner as well as themselves. They have learned to love their own body, be sex-positive, communicate well, shed sexual shame and guilt, and embrace their masculine and feminine side with confidence."
HOW PALLAVI BARNWAL WORKS TO CREATE CHANGE?
Intimacy coach Pallavi Barnwal believed that young adults should not have to grow up in a sexual information void and have no one to turn to when they want to explore their sexual side. She believed that they should not be blaming themselves for having desires or putting themselves in harm's way to hide the evidence of their sexual needs.
Pallavi also talked about sharing her personal journey on social media. She said, "I share stories of my insecurities, heartbreaks, and problems, and surprisingly, people seem to relate to me even more now. They like that I have chosen to be vulnerable with them. They don't see an influencer with a large following or a strict educator who reads from a textbook. They see a fellow flawed human being who seems to understand and support them."
It is our duty as a society to instil self-defence skills in young people. In order to provide the younger generation with a safer future, we must overcome taboos and recognize the value of sex education.
Subscribe Now
Enroll for our free updates