What are Pink Railway Stations in India And How are They Empowering Women?
The new Amravati station is regarded as the third pink station in Maharashtra that boats of all women staff.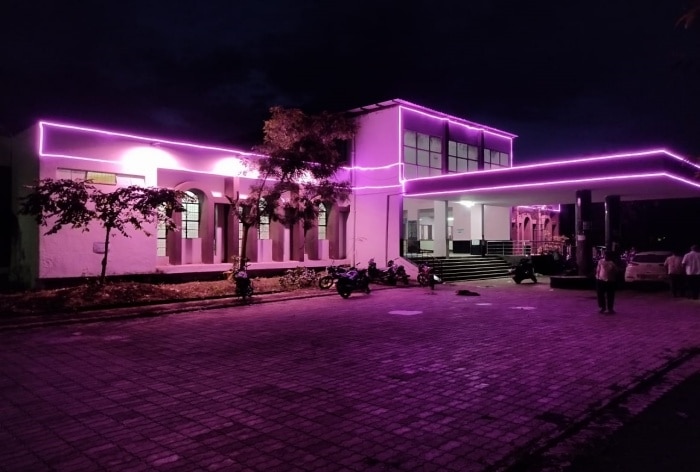 Travelling in trains also entails a sense of caution, especially when travelling alone. And when it comes to women, there is a whole other set of things that needs to be taken into consideration. In a bid to make to take one step towards making it a little safer, the Central Railway has inaugurated the New Amravati station as the 1st "Pink Station" on the Bhusaval Division and the 3rd station on Central Railway to be fully managed by an all-women staff. This is a historical move to have a railway station to be run by all women staff. The state of Maharashtra has been one step ahead in the subject matter. This is the third pink station in the state.
The achievement of establishing an all-women-managed station at New Amravati follows the pioneering examples set by Matunga station on the Mumbai division and Ajni station in the Nagpur division.
What are Pink Stations and Why are They Important?
Pink stations are small and the newest addition to the railways. These stations are run by an all-women staff and manage not a heavy train schedule. This initiative is a good way to empower women as it creates a safe space for women workers and passengers. Also, it is a source of generating employment for women.
Lot of women, widows, and single mothers often find it a bit hard to find work. This initiative is a way to provide such people with a platform to get financially independent also makes for a supportive community.
All About New Amravati Station
The New Amravati station, which joins the ranks of "Pink Stations," boasts a staff of 12 women employees who manage its operations.
This team includes 4 deputy station superintendents, 4 points women, 3 railway protection personnel and 1 station ticket Booking Agent", read the press release.
These women work in unison to ensure the smooth functioning of the station, catering to the needs of approximately 380 passengers who frequent the station daily.
As the third station under Central Railway's wing to be exclusively managed by women, New Amravati station reflects the growing strides being made towards a more inclusive and representative railway industry.
The station handles the operations of 10 trains, enhancing its significance as a hub within the Bhusaval Division.
Subscribe Now
Enroll for our free updates