Gangs of Wasseypur Fame Zeishan Qadri Slams 'Adipurush Writers': 'Ramayan is Part of a Religion'
Gangs of Wasseypur fame actor-writer Zeishan Qadri slammed 'Adipurush' writers for their dialogues in the Prabhas-Kriti Sanon starrer epic.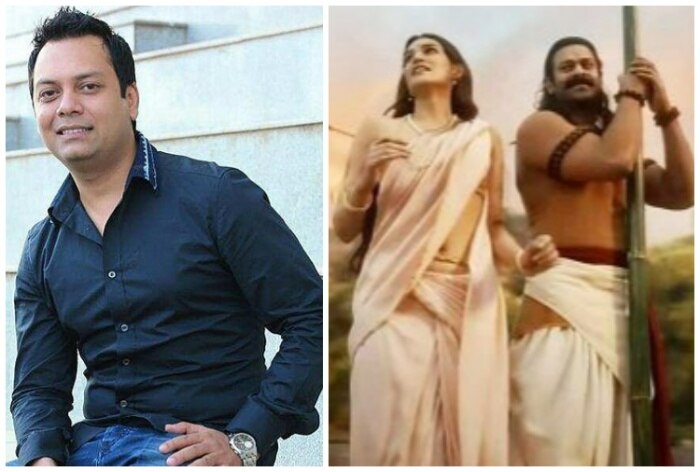 Gangs of Wasseypur Fame Zeishan Qadri Slams 'Adipurush Writers': Prabhas-Kriti Sanon starrer Adipurush has been recently released on OTT. The Om Raut directorial based on sage Valmiki's ancient epic Ramayan was made on a large-scale budget. A lot of money was spent in creating the grandeur and VFX to create a magnum opus which depicts the glory of Lord Ram, Goddess Sita and Lord Hanuman. Initially the teaser and trailer were bashed by netizens for poor visual effects and bad costumes. Many religious outfits had apprehensions over the first look as they said that the depiction of Hindu Gods is inaccurate in Adipurush. The film was later criticised for the use of inappropriate language by actor Devdatta Nage who played Lord Hanuman in the Prabhas-Kriti starrer.
ZEISHAN QADRI SLAMS ADIPURUSH WRITERS
Gangs of Wasseypur writer-actor Zeishan Qadri recently slammed Adipurush writers and called them 'immature' for not doing proper 'research'. In an interaction with ETimes, he said, "I feel the writers were immature, you cannot put dialogues in the way they first presented in the movie. And if you feel that this is how mythological events are narrated, then sorry, you are not telling a katha (story). A film is a much larger scale and it has a worldwide release. I'm falling short of words for this. Whether you feel good or bad, but this was very immature writing and majorly it has upset the audience worldwide." Zeishan further added, "Ramayan is not your life, you are just a writer. It is part of a religion and how can you take it so lightly. Even when we made a film like Wasseypur, we put in so much research, whether we are portraying things correctly or not. So, one needs to research their audience also. Ramayan has been created numerous times, any Indian would know about it irrespective of their religion. So you need to research the audience on how they will react, which I feel they missed out on."
Adipurush also stars Sunny Singh, Saif Ali Khan, Sonal Chauhan an Vatsal Seth in crucial roles.
Subscribe Now
Enroll for our free updates