5 Things You Should Never Miss When In Kerala
Whether you are looking for a relaxing beach vacation, an adventure in the hills, or an immersive cultural experience, Kerala has something to offer everyone.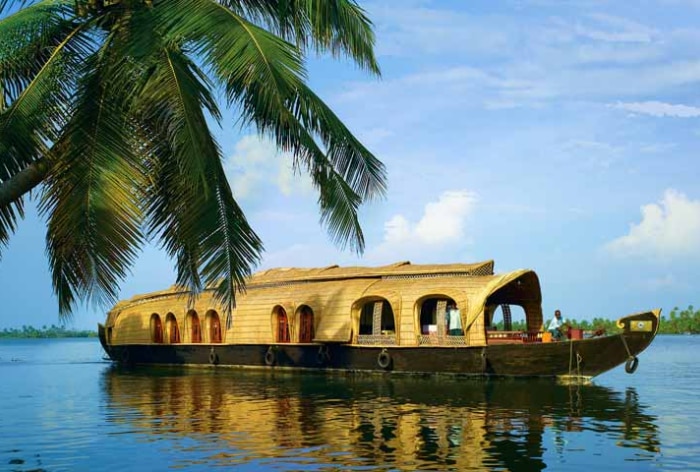 New Delhi: After a trip through India's Golden Triangle, many travelers find themselves enchanted by Kerala. This state in India's southwest corner is a land of lush tropical vegetation, warm temperatures, and mountainous backdrops. It is a feast for the senses, with its beautiful beaches, serene backwaters, and towering hills.
Here are the 5 things you should not miss when you are travelling to Kerala:
1. Backwaters of Kerala
Kerala's backwaters are a must-visit for any traveler to the state. These palm-lined waterways are home to a diverse array of fauna and flora, as well as traditional villages and hamlets. Whether you're traveling solo or with a group, a backwaters tour is a great way to experience the best of Kerala. Backwaters tours are a great way to see the backwaters and learn about the local culture. There are a variety of backwater tours available, from budget-friendly options to more luxurious experiences. Whether you're looking for a relaxing boat ride or an adventurous kayak trip, you're sure to find a backwater tour that's perfect for you.
2. Magic of A

romatic Spices
Kerala is known as the "Land of Spices" for a reason. The state has a long and rich history of spice cultivation, and its soil is ideal for growing a variety of spices. Some of the most popular spices grown in Kerala include cardamom, vanilla, black pepper, and cinnamon.
3. Enjoy First Light of Day On Tall Tea Plantation
Kolukkumalai is the world's highest tea estate, located in the border towns of Munnar and Kolukkumalai in Kerala and Tamil Nadu. The estate's lush green terraces encircle the shola forest, in the shadow of Meeshapulimalai, South India's second-highest peak.
4. J

ungle Safari In Periyar
Periyar National Park is one of the most popular tourist destinations in Kerala, and for good reason. The park is home to a wide variety of wildlife, including tigers, elephants, and deer. A tour of Periyar National Park is best enjoyed on a jeep safari. The jeeps will take you through the park, giving you the chance to see the animals in their natural habitat.
In addition to jeep safaris, Periyar National Park also offers bamboo rafting. Bamboo rafting is a great way to see the park from a different perspective. You will float down the Periyar River, surrounded by lush greenery and towering trees.
5. Banasura Sagar Dam
Banasura Sagar Dam is a picturesque tourist hotspot in Wayanad, Kerala. The dam's sprawling reservoir of clear water is surrounded by lush green hills and dotted with tiny islands. It is a photographer's delight, and one of the most spellbinding places to visit in Wayanad.
Subscribe Now
Enroll for our free updates